How To Generate Bulk QR Codes In A Minute?
> Why Generate QR Codes in Bulk?
> Different Types of QR Codes You Can Create in Bulk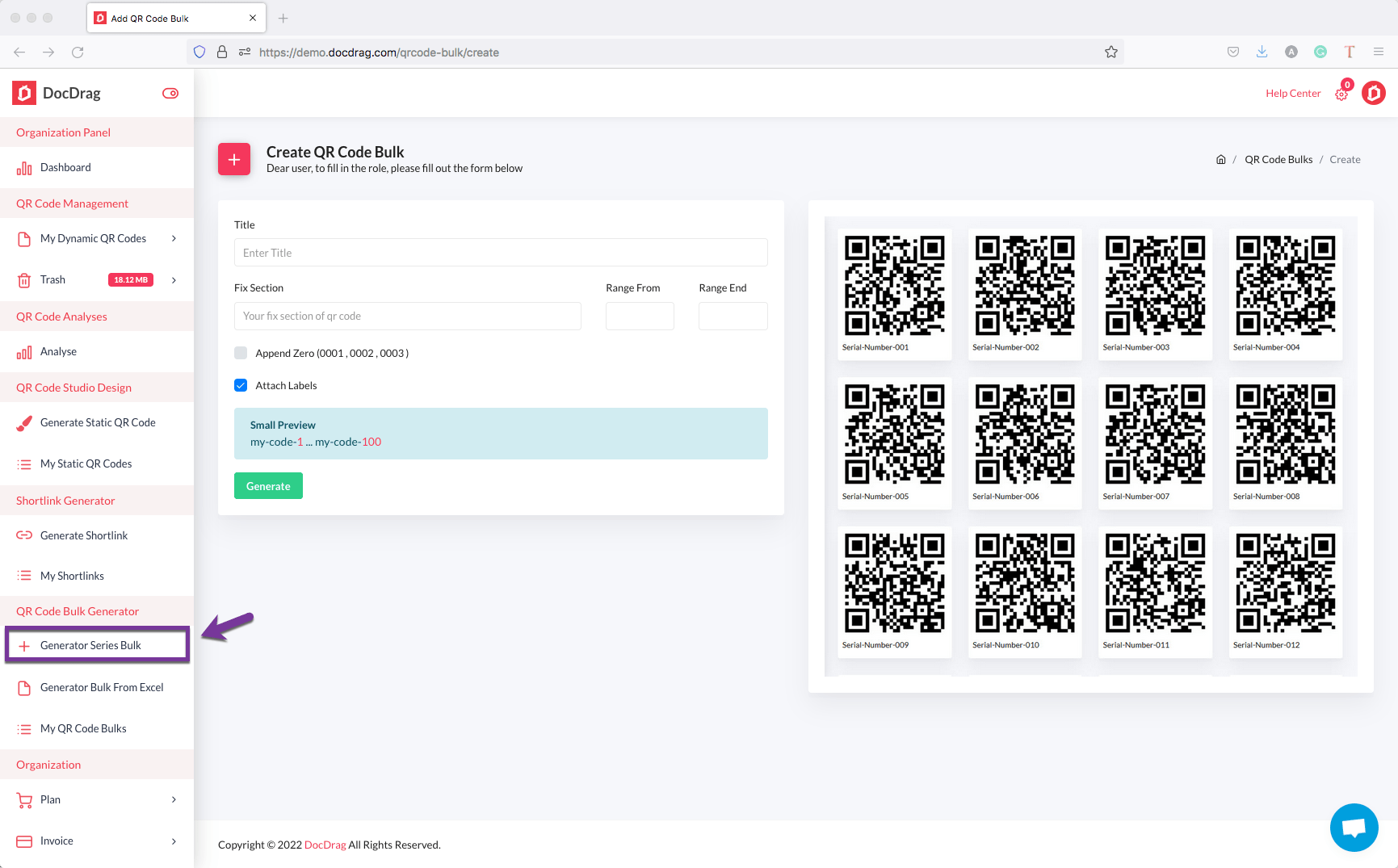 3. Enter your Bulk QR code details :
1- Enter a title for your Bulk QR code
2- Enter the fixed part of your text (e.g. Serial-Number)
3- Enter the start and end numbers (e.g. from 1 to 100)
4- Click on "Generate"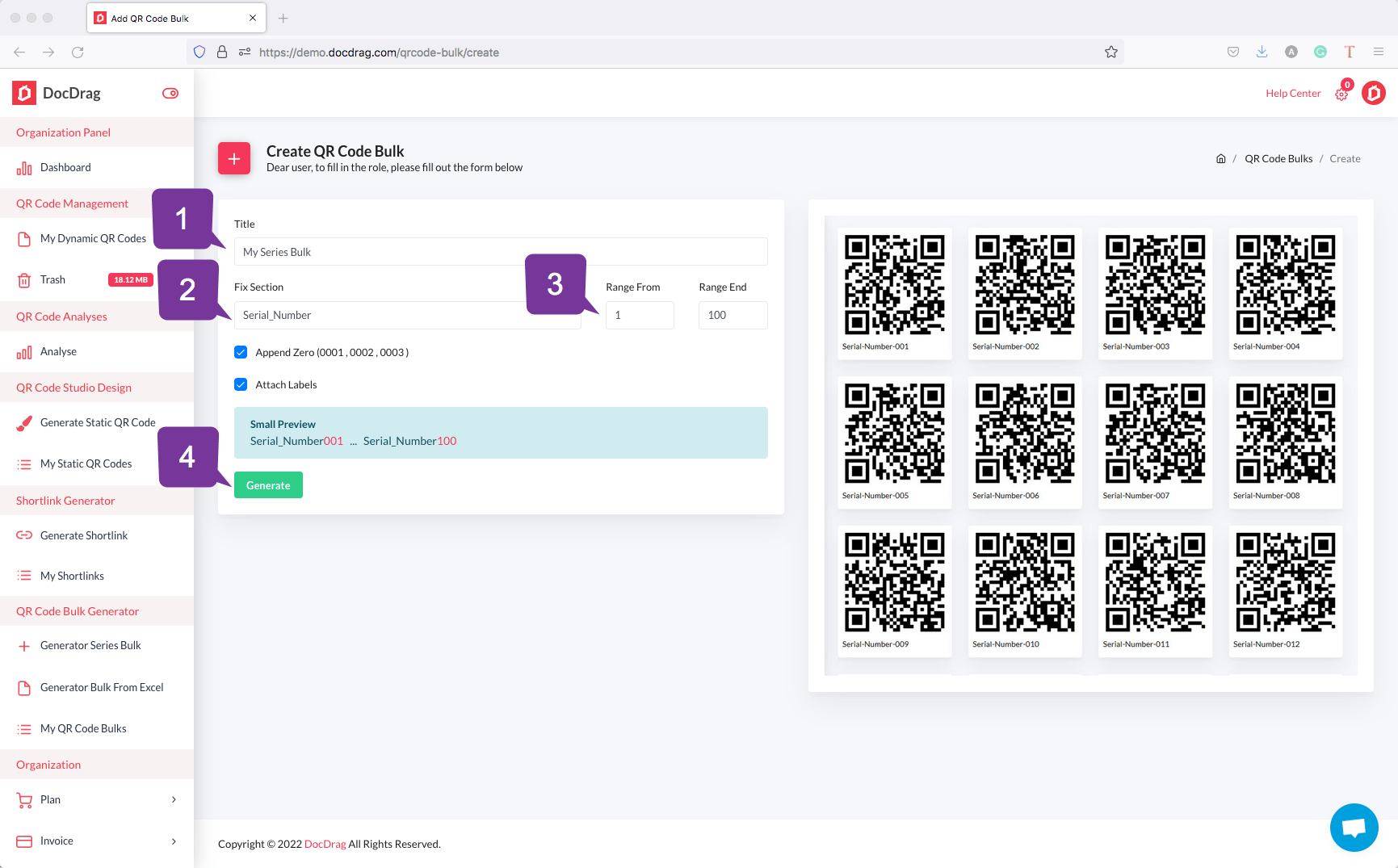 Your QR codes are ready. Download your bulk QR code as a zip file or print it directly via DocDrag platform.